Sun
Mon
Tue
Wed
Thu
Fri
Sat

Free Weekly Health Walk

10:30 am

Free Weekly Health Walk

@ Greenhithe

Mar 1 @ 10:30 am – 11:30 am

North Kent Martial Arts Club

5:30 pm

North Kent Martial Arts Club

@ S & G Town Council Offices Community Hall

Mar 1 @ 5:30 pm – 8:30 pm

Please click on the photo below for details of the North Kent Martial Arts Club operating in Swanscombe.

Cancelled Meeting – 1 March 2023

7:00 pm

Cancelled Meeting – 1 March 2023

@ Town Council Chamber

Mar 1 @ 7:00 pm – 9:00 pm

Catzout Community Choir – Wednesdays 7pm to 8.30pm

7:00 pm

Catzout Community Choir – Wednesdays 7pm to 8.30pm

@ Heritage Community Hall

Mar 1 @ 7:00 pm – 8:30 pm

Scouts are Back – Cubs on Wednesdays

7:00 pm

Scouts are Back – Cubs on Wednesdays

@ Scout Hall

Mar 1 @ 7:00 pm – 8:30 pm

Baby & Me Group

@ St Peter and St Paul Church Centre

Mar 2 @ 9:30 am – 11:00 am

Job Club & Digital Skills – Thursdays 10am – 12pm

10:00 am

Job Club & Digital Skills – Thursdays 10am – 12pm

@ CAS Community Solutions

Mar 2 @ 10:00 am – 12:00 pm

Free support every Thursday from 10am to 12pm at our Job Club and Digital Skills drop in.

Walk Tall – Drama Project for young people

4:30 pm

Walk Tall – Drama Project for young people

@ Heritage Hall

Mar 2 @ 4:30 pm – 6:45 pm

Knockhall Youth Club – Greenhithe

5:00 pm

Knockhall Youth Club – Greenhithe

@ Greenhithe Community Centre

Mar 2 @ 5:00 pm – 7:00 pm

For more information please call 01689 – 867366

The Bridge 4 Young People's Mobile Youth Hub

6:00 pm

The Bridge 4 Young People's Mobile Youth Hub

@ Broomfield Park

Mar 2 @ 6:00 pm – 8:00 pm

Every Thursday evening at Broomfield Park from 6.00 till 8.00pm Mobile Youth Hub for Games, snacks and more ! Starting 2 March 2023  Contact 03000 420691 for more information. 

Free Weekly Health Walk

10:00 am

Free Weekly Health Walk

@ Swanscombe

Mar 3 @ 10:00 am – 11:00 am

Weekly Healthy Walks – Fridays at 10.00am

10:00 am

Weekly Healthy Walks – Fridays at 10.00am

@ Old Fire Station Cafe

Mar 3 @ 10:00 am

North Kent Martial Arts Club

6:30 pm

North Kent Martial Arts Club

@ S & G Town Council Offices Community Hall

Mar 3 @ 6:30 pm – 8:30 pm

Please click on the photo below for details of the North Kent Martial Club operating in Swanscombe.

Some Great Women of Gravesham (and Swanscombe)-illustrated talk

7:15 pm

Some Great Women of Gravesham (and Swanscombe)-illustrated talk

@ Church Centre

Mar 3 @ 7:15 pm

Some Great Women of Gravesham (and Swanscombe)-illustrated talk Speaker: Christoph Bull (Local Historian) On: Friday 3rd March 2023 Begins: 7.15pm At: Church Centre, Swanscombe Street, Swanscombe Cost: £5 to non-members of Swanscombe & Greenhithe Local History Group – everyone is[...]

Scouts are Back – Scouts on Fridays

7:30 pm

Scouts are Back – Scouts on Fridays

@ The Scout Hall

Mar 3 @ 7:30 pm – 9:30 pm

Rosie's Groovy Movers – Children's Dance Groups

9:30 am

Rosie's Groovy Movers – Children's Dance Groups

@ S & G Town Council Offices Community Hall

Mar 4 @ 9:30 am – 2:30 pm

Cake & Computer Club – Saturdays 10.00am to 11.30am

10:00 am

Cake & Computer Club – Saturdays 10.00am to 11.30am

@ Church Road Hall

Mar 4 @ 10:00 am – 11:30 am

This is a free club but donations are wlecomed to cover the cost of the hall, tea and cakes.

Scouts are Back – Beavers on Saturdays

10:30 am

Scouts are Back – Beavers on Saturdays

@ The Scout Hall

Mar 4 @ 10:30 am – 12:00 pm

Free Weekly Health Walk

9:00 am

Free Weekly Health Walk

@ Swanscombe

Mar 5 @ 9:00 am – 10:00 am

1st Swanscombe Rainbows – Monday 4.30pm to 5.30pm

4:30 pm

1st Swanscombe Rainbows – Monday 4.30pm to 5.30pm

@ The Church Road Hall

Mar 6 @ 4:30 pm – 5:30 pm

We meet every Monday during term time for fun, crafts, games and badge work.  We also now take Rainbows from 4 years old !  Contact Sandra on 07831 898205 for more information 

2nd Swanscombe Brownies – Monday 5.45pm to 7.15pm

5:45 pm

2nd Swanscombe Brownies – Monday 5.45pm to 7.15pm

@ Church Road Hall

Mar 6 @ 5:45 pm – 7:15 pm

Want to learn new skills? Want to make new friends? Want to have fun? Then come and join us We meet every Monday during term time form 5.45pm to 7.15pm contact Sandra on 07831 898205 for more details [...]

Conversation Cafe – Tuesdays 10am – 12.30am

10:00 am

Conversation Cafe – Tuesdays 10am – 12.30am

@ CAS Community Solutions

Mar 7 @ 10:00 am – 12:30 pm

Please phone to book your place on 01322 389144

CAS Winter Warm Hub – Tuesdays from 10.30am to 1.30pm

10:30 am

CAS Winter Warm Hub – Tuesdays from 10.30am to 1.30pm

@ The Old Fire Station Cafe

Mar 7 @ 10:30 am – 1:30 pm

The CAS Warm Hub starts on Tuesday 13th December and you are all welcome. Join us for free hot drinks, biscuits, soup and a roll. There will be support with energy advice and free data, texts and calls to anyone[...]

Knit and Natter

@ St Peter & St Paul's Church Centre

Mar 7 @ 2:00 pm – 4:00 pm

Dragon Spirit Martial Arts – Kids Karate Club.

5:30 pm

Dragon Spirit Martial Arts – Kids Karate Club.

@ Swanscombe & Greenhithe Town Council Offices Community hall

Mar 7 @ 5:30 pm

Youth Konnect in Broomfield Park – Swanscombe

6:00 pm

Youth Konnect in Broomfield Park – Swanscombe

@ Broomfield Park

Mar 7 @ 6:00 pm – 8:00 pm

For more information please call 01689 – 867366

Greenhithe Autism Cafe

10:00 am

Greenhithe Autism Cafe

@ St Mary's Church

Mar 8 @ 10:00 am – 12:00 pm

Free Weekly Health Walk

10:30 am

Free Weekly Health Walk

@ Greenhithe

Mar 8 @ 10:30 am – 11:30 am

North Kent Martial Arts Club

5:30 pm

North Kent Martial Arts Club

@ S & G Town Council Offices Community Hall

Mar 8 @ 5:30 pm – 8:30 pm

Please click on the photo below for details of the North Kent Martial Arts Club operating in Swanscombe.

Catzout Community Choir – Wednesdays 7pm to 8.30pm

7:00 pm

Catzout Community Choir – Wednesdays 7pm to 8.30pm

@ Heritage Community Hall

Mar 8 @ 7:00 pm – 8:30 pm

Scouts are Back – Cubs on Wednesdays

7:00 pm

Scouts are Back – Cubs on Wednesdays

@ Scout Hall

Mar 8 @ 7:00 pm – 8:30 pm

Baby & Me Group

@ St Peter and St Paul Church Centre

Mar 9 @ 9:30 am – 11:00 am

Job Club & Digital Skills – Thursdays 10am – 12pm

10:00 am

Job Club & Digital Skills – Thursdays 10am – 12pm

@ CAS Community Solutions

Mar 9 @ 10:00 am – 12:00 pm

Free support every Thursday from 10am to 12pm at our Job Club and Digital Skills drop in.

Walk Tall – Drama Project for young people

4:30 pm

Walk Tall – Drama Project for young people

@ Heritage Hall

Mar 9 @ 4:30 pm – 6:45 pm

Knockhall Youth Club – Greenhithe

5:00 pm

Knockhall Youth Club – Greenhithe

@ Greenhithe Community Centre

Mar 9 @ 5:00 pm – 7:00 pm

For more information please call 01689 – 867366

The Bridge 4 Young People's Mobile Youth Hub

6:00 pm

The Bridge 4 Young People's Mobile Youth Hub

@ Broomfield Park

Mar 9 @ 6:00 pm – 8:00 pm

Every Thursday evening at Broomfield Park from 6.00 till 8.00pm Mobile Youth Hub for Games, snacks and more ! Starting 2 March 2023  Contact 03000 420691 for more information. 

Finance & General Purposes Committee

7:00 pm

Finance & General Purposes Committee

@ Swanscombe & Greenhithe Town Council

Mar 9 @ 7:00 pm – 8:30 pm

Agenda details can be viewed by clicking here

Free Weekly Health Walk

10:00 am

Free Weekly Health Walk

@ Swanscombe

Mar 10 @ 10:00 am – 11:00 am

Weekly Healthy Walks – Fridays at 10.00am

10:00 am

Weekly Healthy Walks – Fridays at 10.00am

@ Old Fire Station Cafe

Mar 10 @ 10:00 am

North Kent Martial Arts Club

6:30 pm

North Kent Martial Arts Club

@ S & G Town Council Offices Community Hall

Mar 10 @ 6:30 pm – 8:30 pm

Please click on the photo below for details of the North Kent Martial Club operating in Swanscombe.

Scouts are Back – Scouts on Fridays

7:30 pm

Scouts are Back – Scouts on Fridays

@ The Scout Hall

Mar 10 @ 7:30 pm – 9:30 pm

Rosie's Groovy Movers – Children's Dance Groups

9:30 am

Rosie's Groovy Movers – Children's Dance Groups

@ S & G Town Council Offices Community Hall

Mar 11 @ 9:30 am – 2:30 pm

Cake & Computer Club – Saturdays 10.00am to 11.30am

10:00 am

Cake & Computer Club – Saturdays 10.00am to 11.30am

@ Church Road Hall

Mar 11 @ 10:00 am – 11:30 am

This is a free club but donations are wlecomed to cover the cost of the hall, tea and cakes.

Scouts are Back – Beavers on Saturdays

10:30 am

Scouts are Back – Beavers on Saturdays

@ The Scout Hall

Mar 11 @ 10:30 am – 12:00 pm

Free Weekly Health Walk

9:00 am

Free Weekly Health Walk

@ Swanscombe

Mar 12 @ 9:00 am – 10:00 am

Sunday School – St Peter & St Paul Church

9:30 am

Sunday School – St Peter & St Paul Church

@ St Peter & St Paul's Church Centre

Mar 12 @ 9:30 am – 10:15 am

1st Swanscombe Rainbows – Monday 4.30pm to 5.30pm

4:30 pm

1st Swanscombe Rainbows – Monday 4.30pm to 5.30pm

@ The Church Road Hall

Mar 13 @ 4:30 pm – 5:30 pm

We meet every Monday during term time for fun, crafts, games and badge work.  We also now take Rainbows from 4 years old !  Contact Sandra on 07831 898205 for more information 

2nd Swanscombe Brownies – Monday 5.45pm to 7.15pm

5:45 pm

2nd Swanscombe Brownies – Monday 5.45pm to 7.15pm

@ Church Road Hall

Mar 13 @ 5:45 pm – 7:15 pm

Want to learn new skills? Want to make new friends? Want to have fun? Then come and join us We meet every Monday during term time form 5.45pm to 7.15pm contact Sandra on 07831 898205 for more details [...]

Coffee Morning

@ St Peter & St Paul's Church Centre

Mar 14 @ 10:00 am – 11:30 am

Conversation Cafe – Tuesdays 10am – 12.30am

10:00 am

Conversation Cafe – Tuesdays 10am – 12.30am

@ CAS Community Solutions

Mar 14 @ 10:00 am – 12:30 pm

Please phone to book your place on 01322 389144

CAS Winter Warm Hub – Tuesdays from 10.30am to 1.30pm

10:30 am

CAS Winter Warm Hub – Tuesdays from 10.30am to 1.30pm

@ The Old Fire Station Cafe

Mar 14 @ 10:30 am – 1:30 pm

The CAS Warm Hub starts on Tuesday 13th December and you are all welcome. Join us for free hot drinks, biscuits, soup and a roll. There will be support with energy advice and free data, texts and calls to anyone[...]

Dragon Spirit Martial Arts – Kids Karate Club.

5:30 pm

Dragon Spirit Martial Arts – Kids Karate Club.

@ Swanscombe & Greenhithe Town Council Offices Community hall

Mar 14 @ 5:30 pm

Youth Konnect in Broomfield Park – Swanscombe

6:00 pm

Youth Konnect in Broomfield Park – Swanscombe

@ Broomfield Park

Mar 14 @ 6:00 pm – 8:00 pm

For more information please call 01689 – 867366

Free Weekly Health Walk

10:30 am

Free Weekly Health Walk

@ Greenhithe

Mar 15 @ 10:30 am – 11:30 am

North Kent Martial Arts Club

5:30 pm

North Kent Martial Arts Club

@ S & G Town Council Offices Community Hall

Mar 15 @ 5:30 pm – 8:30 pm

Please click on the photo below for details of the North Kent Martial Arts Club operating in Swanscombe.

Catzout Community Choir – Wednesdays 7pm to 8.30pm

7:00 pm

Catzout Community Choir – Wednesdays 7pm to 8.30pm

@ Heritage Community Hall

Mar 15 @ 7:00 pm – 8:30 pm

Scouts are Back – Cubs on Wednesdays

7:00 pm

Scouts are Back – Cubs on Wednesdays

@ Scout Hall

Mar 15 @ 7:00 pm – 8:30 pm

Baby & Me Group

@ St Peter and St Paul Church Centre

Mar 16 @ 9:30 am – 11:00 am

Job Club & Digital Skills – Thursdays 10am – 12pm

10:00 am

Job Club & Digital Skills – Thursdays 10am – 12pm

@ CAS Community Solutions

Mar 16 @ 10:00 am – 12:00 pm

Free support every Thursday from 10am to 12pm at our Job Club and Digital Skills drop in.

Walk Tall – Drama Project for young people

4:30 pm

Walk Tall – Drama Project for young people

@ Heritage Hall

Mar 16 @ 4:30 pm – 6:45 pm

Knockhall Youth Club – Greenhithe

5:00 pm

Knockhall Youth Club – Greenhithe

@ Greenhithe Community Centre

Mar 16 @ 5:00 pm – 7:00 pm

For more information please call 01689 – 867366

The Bridge 4 Young People's Mobile Youth Hub

6:00 pm

The Bridge 4 Young People's Mobile Youth Hub

@ Broomfield Park

Mar 16 @ 6:00 pm – 8:00 pm

Every Thursday evening at Broomfield Park from 6.00 till 8.00pm Mobile Youth Hub for Games, snacks and more ! Starting 2 March 2023  Contact 03000 420691 for more information. 

Free Weekly Health Walk

10:00 am

Free Weekly Health Walk

@ Swanscombe

Mar 17 @ 10:00 am – 11:00 am

Weekly Healthy Walks – Fridays at 10.00am

10:00 am

Weekly Healthy Walks – Fridays at 10.00am

@ Old Fire Station Cafe

Mar 17 @ 10:00 am

North Kent Martial Arts Club

6:30 pm

North Kent Martial Arts Club

@ S & G Town Council Offices Community Hall

Mar 17 @ 6:30 pm – 8:30 pm

Please click on the photo below for details of the North Kent Martial Club operating in Swanscombe.

Scouts are Back – Scouts on Fridays

7:30 pm

Scouts are Back – Scouts on Fridays

@ The Scout Hall

Mar 17 @ 7:30 pm – 9:30 pm

Rosie's Groovy Movers – Children's Dance Groups

9:30 am

Rosie's Groovy Movers – Children's Dance Groups

@ S & G Town Council Offices Community Hall

Mar 18 @ 9:30 am – 2:30 pm

St Mary's Coffee Morning

9:30 am

St Mary's Coffee Morning

@ St Mary's Church

Mar 18 @ 9:30 am – 11:30 am

Cake & Computer Club – Saturdays 10.00am to 11.30am

10:00 am

Cake & Computer Club – Saturdays 10.00am to 11.30am

@ Church Road Hall

Mar 18 @ 10:00 am – 11:30 am

This is a free club but donations are wlecomed to cover the cost of the hall, tea and cakes.

Scouts are Back – Beavers on Saturdays

10:30 am

Scouts are Back – Beavers on Saturdays

@ The Scout Hall

Mar 18 @ 10:30 am – 12:00 pm

The Pocahontas story without Disney (Illustrated talk) – 18 March 2023 at 2pm

2:00 pm

The Pocahontas story without Disney (Illustrated talk) – 18 March 2023 at 2pm

@ St George's Church, Gravesend

Mar 18 @ 2:00 pm

"The Pocahontas story without Disney" (Illustrated talk) Speaker: Christoph Bull (Local Historian) On Saturday 18th March 2023 At: St George's church, Gravesend Begins: at 2pm The ticket price will be £6 you can just turn up-or book with Rev  Jim[...]

Free Weekly Health Walk

9:00 am

Free Weekly Health Walk

@ Swanscombe

Mar 19 @ 9:00 am – 10:00 am

The Milton next Gravesend Mystery Tour, with lunch at Ambient Romanian Restaurant.(Guided walk with lunch)- 20 March 2023 at 11am

11:00 am

The Milton next Gravesend Mystery Tour, with lunch at Ambient Romanian Restaurant.(Guided walk with lunch)- 20 March 2023 at 11am

@ Ambient Restaurant

Mar 20 @ 11:00 am

The Milton next Gravesend Mystery Tour, with lunch at Ambient Romanian Restaurant.(Guided walk with lunch) Guide/Speaker: Christoph Bull (Local Historian) On: Monday 20th March 2023 Meet: 11am – the tour finishes back at the Ambient at about 1pm. At: Ambient[...]

1st Swanscombe Rainbows – Monday 4.30pm to 5.30pm

4:30 pm

1st Swanscombe Rainbows – Monday 4.30pm to 5.30pm

@ The Church Road Hall

Mar 20 @ 4:30 pm – 5:30 pm

We meet every Monday during term time for fun, crafts, games and badge work.  We also now take Rainbows from 4 years old !  Contact Sandra on 07831 898205 for more information 

2nd Swanscombe Brownies – Monday 5.45pm to 7.15pm

5:45 pm

2nd Swanscombe Brownies – Monday 5.45pm to 7.15pm

@ Church Road Hall

Mar 20 @ 5:45 pm – 7:15 pm

Want to learn new skills? Want to make new friends? Want to have fun? Then come and join us We meet every Monday during term time form 5.45pm to 7.15pm contact Sandra on 07831 898205 for more details [...]

Conversation Cafe – Tuesdays 10am – 12.30am

10:00 am

Conversation Cafe – Tuesdays 10am – 12.30am

@ CAS Community Solutions

Mar 21 @ 10:00 am – 12:30 pm

Please phone to book your place on 01322 389144

CAS Winter Warm Hub – Tuesdays from 10.30am to 1.30pm

10:30 am

CAS Winter Warm Hub – Tuesdays from 10.30am to 1.30pm

@ The Old Fire Station Cafe

Mar 21 @ 10:30 am – 1:30 pm

The CAS Warm Hub starts on Tuesday 13th December and you are all welcome. Join us for free hot drinks, biscuits, soup and a roll. There will be support with energy advice and free data, texts and calls to anyone[...]

Dragon Spirit Martial Arts – Kids Karate Club.

5:30 pm

Dragon Spirit Martial Arts – Kids Karate Club.

@ Swanscombe & Greenhithe Town Council Offices Community hall

Mar 21 @ 5:30 pm

Youth Konnect in Broomfield Park – Swanscombe

6:00 pm

Youth Konnect in Broomfield Park – Swanscombe

@ Broomfield Park

Mar 21 @ 6:00 pm – 8:00 pm

For more information please call 01689 – 867366

Have you considered becoming a Local Councillor?

7:00 pm

Have you considered becoming a Local Councillor?

@ Free Online Sessions

Mar 21 @ 7:00 pm – 9:00 pm

Free Weekly Health Walk

10:30 am

Free Weekly Health Walk

@ Greenhithe

Mar 22 @ 10:30 am – 11:30 am

North Kent Martial Arts Club

5:30 pm

North Kent Martial Arts Club

@ S & G Town Council Offices Community Hall

Mar 22 @ 5:30 pm – 8:30 pm

Please click on the photo below for details of the North Kent Martial Arts Club operating in Swanscombe.

Catzout Community Choir – Wednesdays 7pm to 8.30pm

7:00 pm

Catzout Community Choir – Wednesdays 7pm to 8.30pm

@ Heritage Community Hall

Mar 22 @ 7:00 pm – 8:30 pm

Scouts are Back – Cubs on Wednesdays

7:00 pm

Scouts are Back – Cubs on Wednesdays

@ Scout Hall

Mar 22 @ 7:00 pm – 8:30 pm

Baby & Me Group

@ St Peter and St Paul Church Centre

Mar 23 @ 9:30 am – 11:00 am

Job Club & Digital Skills – Thursdays 10am – 12pm

10:00 am

Job Club & Digital Skills – Thursdays 10am – 12pm

@ CAS Community Solutions

Mar 23 @ 10:00 am – 12:00 pm

Free support every Thursday from 10am to 12pm at our Job Club and Digital Skills drop in.

Walk Tall – Drama Project for young people

4:30 pm

Walk Tall – Drama Project for young people

@ Heritage Hall

Mar 23 @ 4:30 pm – 6:45 pm

Knockhall Youth Club – Greenhithe

5:00 pm

Knockhall Youth Club – Greenhithe

@ Greenhithe Community Centre

Mar 23 @ 5:00 pm – 7:00 pm

For more information please call 01689 – 867366

The Bridge 4 Young People's Mobile Youth Hub

6:00 pm

The Bridge 4 Young People's Mobile Youth Hub

@ Broomfield Park

Mar 23 @ 6:00 pm – 8:00 pm

Every Thursday evening at Broomfield Park from 6.00 till 8.00pm Mobile Youth Hub for Games, snacks and more ! Starting 2 March 2023  Contact 03000 420691 for more information. 

Recreation, Leisure & Amenities Committee

7:00 pm

Recreation, Leisure & Amenities Committee

@ Swanscombe & Greenhithe Town Council

Mar 23 @ 7:00 pm – 8:30 pm

Agenda details can be viewed by clicking here

Free Weekly Health Walk

10:00 am

Free Weekly Health Walk

@ Swanscombe

Mar 24 @ 10:00 am – 11:00 am

Weekly Healthy Walks – Fridays at 10.00am

10:00 am

Weekly Healthy Walks – Fridays at 10.00am

@ Old Fire Station Cafe

Mar 24 @ 10:00 am

North Kent Martial Arts Club

6:30 pm

North Kent Martial Arts Club

@ S & G Town Council Offices Community Hall

Mar 24 @ 6:30 pm – 8:30 pm

Please click on the photo below for details of the North Kent Martial Club operating in Swanscombe.

Scouts are Back – Scouts on Fridays

7:30 pm

Scouts are Back – Scouts on Fridays

@ The Scout Hall

Mar 24 @ 7:30 pm – 9:30 pm

Rosie's Groovy Movers – Children's Dance Groups

9:30 am

Rosie's Groovy Movers – Children's Dance Groups

@ S & G Town Council Offices Community Hall

Mar 25 @ 9:30 am – 2:30 pm

Cake & Computer Club – Saturdays 10.00am to 11.30am

10:00 am

Cake & Computer Club – Saturdays 10.00am to 11.30am

@ Church Road Hall

Mar 25 @ 10:00 am – 11:30 am

This is a free club but donations are wlecomed to cover the cost of the hall, tea and cakes.

Scouts are Back – Beavers on Saturdays

10:30 am

Scouts are Back – Beavers on Saturdays

@ The Scout Hall

Mar 25 @ 10:30 am – 12:00 pm

Free Weekly Health Walk

9:00 am

Free Weekly Health Walk

@ Swanscombe

Mar 26 @ 9:00 am – 10:00 am

Monthly All Age Service

10:00 am

Monthly All Age Service

@ St Peter & St Paul's Church Centre

Mar 26 @ 10:00 am

1st Swanscombe Rainbows – Monday 4.30pm to 5.30pm

4:30 pm

1st Swanscombe Rainbows – Monday 4.30pm to 5.30pm

@ The Church Road Hall

Mar 27 @ 4:30 pm – 5:30 pm

We meet every Monday during term time for fun, crafts, games and badge work.  We also now take Rainbows from 4 years old !  Contact Sandra on 07831 898205 for more information 

2nd Swanscombe Brownies – Monday 5.45pm to 7.15pm

5:45 pm

2nd Swanscombe Brownies – Monday 5.45pm to 7.15pm

@ Church Road Hall

Mar 27 @ 5:45 pm – 7:15 pm

Want to learn new skills? Want to make new friends? Want to have fun? Then come and join us We meet every Monday during term time form 5.45pm to 7.15pm contact Sandra on 07831 898205 for more details [...]

Conversation Cafe – Tuesdays 10am – 12.30am

10:00 am

Conversation Cafe – Tuesdays 10am – 12.30am

@ CAS Community Solutions

Mar 28 @ 10:00 am – 12:30 pm

Please phone to book your place on 01322 389144

CAS Winter Warm Hub – Tuesdays from 10.30am to 1.30pm

10:30 am

CAS Winter Warm Hub – Tuesdays from 10.30am to 1.30pm

@ The Old Fire Station Cafe

Mar 28 @ 10:30 am – 1:30 pm

The CAS Warm Hub starts on Tuesday 13th December and you are all welcome. Join us for free hot drinks, biscuits, soup and a roll. There will be support with energy advice and free data, texts and calls to anyone[...]

Dragon Spirit Martial Arts – Kids Karate Club.

5:30 pm

Dragon Spirit Martial Arts – Kids Karate Club.

@ Swanscombe & Greenhithe Town Council Offices Community hall

Mar 28 @ 5:30 pm

Youth Konnect in Broomfield Park – Swanscombe

6:00 pm

Youth Konnect in Broomfield Park – Swanscombe

@ Broomfield Park

Mar 28 @ 6:00 pm – 8:00 pm

For more information please call 01689 – 867366

Free Weekly Health Walk

10:30 am

Free Weekly Health Walk

@ Greenhithe

Mar 29 @ 10:30 am – 11:30 am

North Kent Martial Arts Club

5:30 pm

North Kent Martial Arts Club

@ S & G Town Council Offices Community Hall

Mar 29 @ 5:30 pm – 8:30 pm

Please click on the photo below for details of the North Kent Martial Arts Club operating in Swanscombe.

Catzout Community Choir – Wednesdays 7pm to 8.30pm

7:00 pm

Catzout Community Choir – Wednesdays 7pm to 8.30pm

@ Heritage Community Hall

Mar 29 @ 7:00 pm – 8:30 pm

Planning, Major Developments, Transportation & the Environment Committee

7:00 pm

Planning, Major Developments, Transportation & the Environment Committee

@ Swanscombe and Greenhithe Town Council Offices

Mar 29 @ 7:00 pm

Agenda details can be viewed by clicking here

Scouts are Back – Cubs on Wednesdays

7:00 pm

Scouts are Back – Cubs on Wednesdays

@ Scout Hall

Mar 29 @ 7:00 pm – 8:30 pm

Baby & Me Group

@ St Peter and St Paul Church Centre

Mar 30 @ 9:30 am – 11:00 am

Job Club & Digital Skills – Thursdays 10am – 12pm

10:00 am

Job Club & Digital Skills – Thursdays 10am – 12pm

@ CAS Community Solutions

Mar 30 @ 10:00 am – 12:00 pm

Free support every Thursday from 10am to 12pm at our Job Club and Digital Skills drop in.

Walk Tall – Drama Project for young people

4:30 pm

Walk Tall – Drama Project for young people

@ Heritage Hall

Mar 30 @ 4:30 pm – 6:45 pm

Knockhall Youth Club – Greenhithe

5:00 pm

Knockhall Youth Club – Greenhithe

@ Greenhithe Community Centre

Mar 30 @ 5:00 pm – 7:00 pm

For more information please call 01689 – 867366

The Bridge 4 Young People's Mobile Youth Hub

6:00 pm

The Bridge 4 Young People's Mobile Youth Hub

@ Broomfield Park

Mar 30 @ 6:00 pm – 8:00 pm

Every Thursday evening at Broomfield Park from 6.00 till 8.00pm Mobile Youth Hub for Games, snacks and more ! Starting 2 March 2023  Contact 03000 420691 for more information. 

Free Weekly Health Walk

10:00 am

Free Weekly Health Walk

@ Swanscombe

Mar 31 @ 10:00 am – 11:00 am

Weekly Healthy Walks – Fridays at 10.00am

10:00 am

Weekly Healthy Walks – Fridays at 10.00am

@ Old Fire Station Cafe

Mar 31 @ 10:00 am

North Kent Martial Arts Club

6:30 pm

North Kent Martial Arts Club

@ S & G Town Council Offices Community Hall

Mar 31 @ 6:30 pm – 8:30 pm

Please click on the photo below for details of the North Kent Martial Club operating in Swanscombe.

Scouts are Back – Scouts on Fridays

7:30 pm

Scouts are Back – Scouts on Fridays

@ The Scout Hall

Mar 31 @ 7:30 pm – 9:30 pm
Mar
27
Mon
1st Swanscombe Rainbows – Monday 4.30pm to 5.30pm

@ The Church Road Hall
Mar 27 @ 4:30 pm – 5:30 pm
We meet every Monday during term time for fun, crafts, games and badge work. 
We also now take Rainbows from 4 years old ! 
Contact Sandra on 07831 898205 for more information 
2nd Swanscombe Brownies – Monday 5.45pm to 7.15pm

@ Church Road Hall
Mar 27 @ 5:45 pm – 7:15 pm
Want to learn new skills?
Want to make new friends?
Want to have fun?
Then come and join us
We meet every Monday during term time form 5.45pm to 7.15pm
contact Sandra on 07831 898205 for more details
Show

Media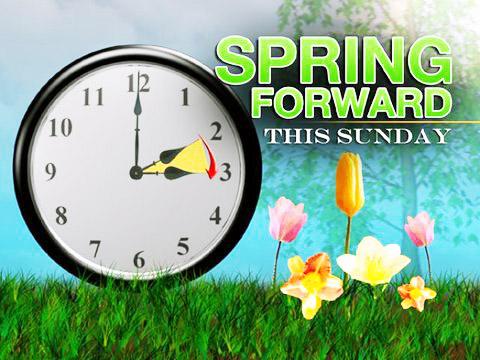 To vote in elections in England this May, you will need to show photo ID. No ID? You can apply for free voter ID no… t.co/F940ENjyBt
Retweeted by S&G Town Council
Wonderful to see the great work being carried out by our friends @wearebeams highlighted in the Winter/Spring 2023… t.co/0VZvVTckcf