Sun
Mon
Tue
Wed
Thu
Fri
Sat

Swanscombe Senior Lunch Club

10:45 am

Swanscombe Senior Lunch Club

@ St Peter and St Paul's Church Centre

Nov 1 @ 10:45 am – 2:15 pm

Information drop-in service – Citizens Advice North & West Kent.

12:00 pm

Information drop-in service – Citizens Advice North & West Kent.

@ Old Fire Station Community Cafe

Nov 1 @ 12:00 pm – 2:00 pm

Cake and Computer Club

10:00 am

Cake and Computer Club

@ Church Road Community Hall

Nov 2 @ 10:00 am

Please give Diane a call on 07977 930772 for full details of this fantastic, friendly gathering for the more mature residents.

Christmas Fayre @ St Peter & St Paul, Swanscombe.

1:00 pm

Christmas Fayre @ St Peter & St Paul, Swanscombe.

@ St Peter & St Paul Church Centre

Nov 2 @ 1:00 pm – 4:00 pm

COUNCILLOR'S SURGERIES.

10:30 am

COUNCILLOR'S SURGERIES.

@ Town Council Offices Community Hall

Nov 3 @ 10:30 am – 12:00 pm

Little Kickers – Football Classes

10:15 am

Little Kickers – Football Classes

@ Heritage Community Hall

Nov 4 @ 10:15 am – 11:15 am

Swanscombe Rainbows

4:30 pm

Swanscombe Rainbows

@ Church Road Hall

Nov 4 @ 4:30 pm – 6:45 pm

Youth Club @ The Pavilion.

4:30 pm

Youth Club @ The Pavilion.

@ The Pavilion

Nov 4 @ 4:30 pm – 6:30 pm

For more information please call 03000 420691.

CAS – Assisted Digital

9:30 am

CAS – Assisted Digital

@ The Old Fire Station

Nov 5 @ 9:30 am – 4:30 pm

CAS partnership with Online Centre Network and HMCTS are now offering free from filling support for a range of HM Courts and Tribunals online services. These include but are not limited to: Making a claim for money or defending a[...]

Information drop-in service – Citizens Advice North & West Kent.

10:00 am

Information drop-in service – Citizens Advice North & West Kent.

@ Old Fire Station Community Cafe

Nov 5 @ 10:00 am – 12:00 pm

2nd Swanscombe Brownies

5:30 pm

2nd Swanscombe Brownies

@ Church Road Hall

Nov 5 @ 5:30 pm – 7:00 pm

Town Councils Manga Coding Minecraft Club.

5:30 pm

Town Councils Manga Coding Minecraft Club.

@ CAS Community Solutions, The Old Fire Station

Nov 5 @ 5:30 pm – 8:30 pm

#takingprideinourtown

Dragon Spirit Martial Arts – Kids Karate Club.

5:45 pm

Dragon Spirit Martial Arts – Kids Karate Club.

@ Heritage Community Hall

Nov 5 @ 5:45 pm

English My Way – CAS Training

10:00 am

English My Way – CAS Training

@ CAS Training

Nov 6 @ 10:00 am – 2:00 pm

Smart Advice for Everyone – Wednesdays @ The Old Fire Station Community Cafe.

10:30 am

Smart Advice for Everyone – Wednesdays @ The Old Fire Station Community Cafe.

@ Old Fire Station Comuunity Cafe

Nov 6 @ 10:30 am – 12:30 pm

Please call 07716 – 507299 for more information reegarding the SAfE service.

Swanscombe Senior Lunch Club

10:45 am

Swanscombe Senior Lunch Club

@ St Peter & St Paul Church Hall

Nov 6 @ 10:45 am – 2:15 pm

Planning, Major Developments, Transportation & the Environment Committee

7:00 pm

Planning, Major Developments, Transportation & the Environment Committee

@ Swanscombe and Greenhithe Town Council Offices

Nov 6 @ 7:00 pm

Agenda details can be viewed by clicking here

CAS – Assisted Digital

9:30 am

CAS – Assisted Digital

@ The Old Fire Station

Nov 7 @ 9:30 am – 4:30 pm

CAS partnership with Online Centre Network and HMCTS are now offering free from filling support for a range of HM Courts and Tribunals online services. These include but are not limited to: Making a claim for money or defending a[...]

CAS – Swanscombe Job Club and Digital Skills Support

9:30 am

CAS – Swanscombe Job Club and Digital Skills Support

@ CAS Training - The Old Fire Station

Nov 7 @ 9:30 am – 2:30 pm

The Ebbsfleet Academy – Sixth Form open evening

5:00 pm

The Ebbsfleet Academy – Sixth Form open evening

@ The Ebbsfleet Academy

Nov 7 @ 5:00 pm – 7:30 pm

Swanscombe and Greenhithe Youth Club

6:30 pm

Swanscombe and Greenhithe Youth Club

@ Heritage Community Hall

Nov 7 @ 6:30 pm – 8:30 pm

#takingprideinourtown

Swanscombe Senior Lunch Club

10:45 am

Swanscombe Senior Lunch Club

@ St Peter and St Paul's Church Centre

Nov 8 @ 10:45 am – 2:15 pm

Information drop-in service – Citizens Advice North & West Kent.

12:00 pm

Information drop-in service – Citizens Advice North & West Kent.

@ Old Fire Station Community Cafe

Nov 8 @ 12:00 pm – 2:00 pm

Cake and Computer Club

10:00 am

Cake and Computer Club

@ Church Road Community Hall

Nov 9 @ 10:00 am

Please give Diane a call on 07977 930772 for full details of this fantastic, friendly gathering for the more mature residents.

Remembrance Service @ St Mary Church, Greenhithe

10:00 am

Remembrance Service @ St Mary Church, Greenhithe

@ St Mary Church

Nov 10 @ 10:00 am – 12:00 pm

St Marys Church, Mounts Road, Greenhithe, DA9 9ND –  Service will commence at 10.30am on Sunday 10 November 2019, to include a two minute silence at 11.00am. For enquiries or further details please call 01322 382031 or email office@stmarygreenhithe.com  All[...]

Remembrance Service @ St Peter & St Paul Church, Swanscombe

10:00 am

Remembrance Service @ St Peter & St Paul Church, Swanscombe

@ St Peter & St Paul's Church

Nov 10 @ 10:00 am – 11:30 am

St Peter & St Paul's Church, Swanscombe Street, Swanscombe, DA10 0JZ  –  Act of Remembrance at 10.00am on Sunday 10 November 2019, with two minutes silence at 11.00am, the laying of wreaths at both the memorial in the church and[...]

Little Kickers – Football Classes

10:15 am

Little Kickers – Football Classes

@ Heritage Community Hall

Nov 11 @ 10:15 am – 11:15 am

Swanscombe Rainbows

4:30 pm

Swanscombe Rainbows

@ Church Road Hall

Nov 11 @ 4:30 pm – 6:45 pm

Youth Club @ The Pavilion.

4:30 pm

Youth Club @ The Pavilion.

@ The Pavilion

Nov 11 @ 4:30 pm – 6:30 pm

For more information please call 03000 420691.

Manor Community Primary School – Open Day 2019

9:00 am

Manor Community Primary School – Open Day 2019

@ Manor Community Primary School

Nov 12 @ 9:00 am – 10:30 am

CAS – Assisted Digital

9:30 am

CAS – Assisted Digital

@ The Old Fire Station

Nov 12 @ 9:30 am – 4:30 pm

CAS partnership with Online Centre Network and HMCTS are now offering free from filling support for a range of HM Courts and Tribunals online services. These include but are not limited to: Making a claim for money or defending a[...]

Hi Kent – Free Hearing Aid Aftercare Clinic 2019

10:00 am

Hi Kent – Free Hearing Aid Aftercare Clinic 2019

@ Church Centre

Nov 12 @ 10:00 am – 11:30 am

Please call 01622 691151 for more information.

Information drop-in service – Citizens Advice North & West Kent.

10:00 am

Information drop-in service – Citizens Advice North & West Kent.

@ Old Fire Station Community Cafe

Nov 12 @ 10:00 am – 12:00 pm

2nd Swanscombe Brownies

5:30 pm

2nd Swanscombe Brownies

@ Church Road Hall

Nov 12 @ 5:30 pm – 7:00 pm

Town Councils Manga Coding Minecraft Club.

5:30 pm

Town Councils Manga Coding Minecraft Club.

@ CAS Community Solutions, The Old Fire Station

Nov 12 @ 5:30 pm – 8:30 pm

#takingprideinourtown

Dragon Spirit Martial Arts – Kids Karate Club.

5:45 pm

Dragon Spirit Martial Arts – Kids Karate Club.

@ Heritage Community Hall

Nov 12 @ 5:45 pm

English My Way – CAS Training

10:00 am

English My Way – CAS Training

@ CAS Training

Nov 13 @ 10:00 am – 2:00 pm

SAfE @ St Mary Greenhithe.

10:30 am

SAfE @ St Mary Greenhithe.

@ St Mary

Nov 13 @ 10:30 am – 12:30 pm

Please call 07716 507 299 for more information.

Smart Advice for Everyone – Wednesdays @ The Old Fire Station Community Cafe.

10:30 am

Smart Advice for Everyone – Wednesdays @ The Old Fire Station Community Cafe.

@ Old Fire Station Comuunity Cafe

Nov 13 @ 10:30 am – 12:30 pm

Please call 07716 – 507299 for more information reegarding the SAfE service.

Swanscombe Senior Lunch Club

10:45 am

Swanscombe Senior Lunch Club

@ St Peter & St Paul Church Hall

Nov 13 @ 10:45 am – 2:15 pm

CAS – Assisted Digital

9:30 am

CAS – Assisted Digital

@ The Old Fire Station

Nov 14 @ 9:30 am – 4:30 pm

CAS partnership with Online Centre Network and HMCTS are now offering free from filling support for a range of HM Courts and Tribunals online services. These include but are not limited to: Making a claim for money or defending a[...]

CAS – Swanscombe Job Club and Digital Skills Support

9:30 am

CAS – Swanscombe Job Club and Digital Skills Support

@ CAS Training - The Old Fire Station

Nov 14 @ 9:30 am – 2:30 pm

Swanscombe and Greenhithe Youth Club

6:30 pm

Swanscombe and Greenhithe Youth Club

@ Heritage Community Hall

Nov 14 @ 6:30 pm – 8:30 pm

#takingprideinourtown

Swanscombe Senior Lunch Club

10:45 am

Swanscombe Senior Lunch Club

@ St Peter and St Paul's Church Centre

Nov 15 @ 10:45 am – 2:15 pm

Information drop-in service – Citizens Advice North & West Kent.

12:00 pm

Information drop-in service – Citizens Advice North & West Kent.

@ Old Fire Station Community Cafe

Nov 15 @ 12:00 pm – 2:00 pm

Cake and Computer Club

10:00 am

Cake and Computer Club

@ Church Road Community Hall

Nov 16 @ 10:00 am

Please give Diane a call on 07977 930772 for full details of this fantastic, friendly gathering for the more mature residents.

Little Kickers – Football Classes

10:15 am

Little Kickers – Football Classes

@ Heritage Community Hall

Nov 18 @ 10:15 am – 11:15 am

Swanscombe Rainbows

4:30 pm

Swanscombe Rainbows

@ Church Road Hall

Nov 18 @ 4:30 pm – 6:45 pm

Youth Club @ The Pavilion.

4:30 pm

Youth Club @ The Pavilion.

@ The Pavilion

Nov 18 @ 4:30 pm – 6:30 pm

For more information please call 03000 420691.

CAS – Assisted Digital

9:30 am

CAS – Assisted Digital

@ The Old Fire Station

Nov 19 @ 9:30 am – 4:30 pm

CAS partnership with Online Centre Network and HMCTS are now offering free from filling support for a range of HM Courts and Tribunals online services. These include but are not limited to: Making a claim for money or defending a[...]

Information drop-in service – Citizens Advice North & West Kent.

10:00 am

Information drop-in service – Citizens Advice North & West Kent.

@ Old Fire Station Community Cafe

Nov 19 @ 10:00 am – 12:00 pm

2nd Swanscombe Brownies

5:30 pm

2nd Swanscombe Brownies

@ Church Road Hall

Nov 19 @ 5:30 pm – 7:00 pm

Town Councils Manga Coding Minecraft Club.

5:30 pm

Town Councils Manga Coding Minecraft Club.

@ CAS Community Solutions, The Old Fire Station

Nov 19 @ 5:30 pm – 8:30 pm

#takingprideinourtown

Dragon Spirit Martial Arts – Kids Karate Club.

5:45 pm

Dragon Spirit Martial Arts – Kids Karate Club.

@ Heritage Community Hall

Nov 19 @ 5:45 pm

English My Way – CAS Training

10:00 am

English My Way – CAS Training

@ CAS Training

Nov 20 @ 10:00 am – 2:00 pm

Smart Advice for Everyone – Wednesdays @ The Old Fire Station Community Cafe.

10:30 am

Smart Advice for Everyone – Wednesdays @ The Old Fire Station Community Cafe.

@ Old Fire Station Comuunity Cafe

Nov 20 @ 10:30 am – 12:30 pm

Please call 07716 – 507299 for more information reegarding the SAfE service.

Swanscombe Senior Lunch Club

10:45 am

Swanscombe Senior Lunch Club

@ St Peter & St Paul Church Hall

Nov 20 @ 10:45 am – 2:15 pm

CAS – Assisted Digital

9:30 am

CAS – Assisted Digital

@ The Old Fire Station

Nov 21 @ 9:30 am – 4:30 pm

CAS partnership with Online Centre Network and HMCTS are now offering free from filling support for a range of HM Courts and Tribunals online services. These include but are not limited to: Making a claim for money or defending a[...]

CAS – Swanscombe Job Club and Digital Skills Support

9:30 am

CAS – Swanscombe Job Club and Digital Skills Support

@ CAS Training - The Old Fire Station

Nov 21 @ 9:30 am – 2:30 pm

Swanscombe and Greenhithe Youth Club

6:30 pm

Swanscombe and Greenhithe Youth Club

@ Heritage Community Hall

Nov 21 @ 6:30 pm – 8:30 pm

#takingprideinourtown

Recreation, Leisure and Amenities Committee Meeting

7:00 pm

Recreation, Leisure and Amenities Committee Meeting

@ Swanscombe and Greenhithe Town Council Offices

Nov 21 @ 7:00 pm

Agenda details can be viewed by clicking here

Swanscombe Senior Lunch Club

10:45 am

Swanscombe Senior Lunch Club

@ St Peter and St Paul's Church Centre

Nov 22 @ 10:45 am – 2:15 pm

Information drop-in service – Citizens Advice North & West Kent.

12:00 pm

Information drop-in service – Citizens Advice North & West Kent.

@ Old Fire Station Community Cafe

Nov 22 @ 12:00 pm – 2:00 pm

Cake and Computer Club

10:00 am

Cake and Computer Club

@ Church Road Community Hall

Nov 23 @ 10:00 am

Please give Diane a call on 07977 930772 for full details of this fantastic, friendly gathering for the more mature residents.

Little Kickers – Football Classes

10:15 am

Little Kickers – Football Classes

@ Heritage Community Hall

Nov 25 @ 10:15 am – 11:15 am

Manor Community Primary School – Open Day 2019

1:15 pm

Manor Community Primary School – Open Day 2019

Nov 25 @ 1:15 pm – 2:30 pm

Swanscombe Rainbows

4:30 pm

Swanscombe Rainbows

@ Church Road Hall

Nov 25 @ 4:30 pm – 6:45 pm

Youth Club @ The Pavilion.

4:30 pm

Youth Club @ The Pavilion.

@ The Pavilion

Nov 25 @ 4:30 pm – 6:30 pm

For more information please call 03000 420691.

Ghosts over North-West Kent: Talk on local ghost stories & supper

6:00 pm

Ghosts over North-West Kent: Talk on local ghost stories & supper

@ Reliance Fish Restaurant

Nov 25 @ 6:00 pm

Hear some local ghost stories that form part of local history and folklore. Cost: £15.00 includes the talk and fish and chip supper.

CAS – Assisted Digital

9:30 am

CAS – Assisted Digital

@ The Old Fire Station

Nov 26 @ 9:30 am – 4:30 pm

CAS partnership with Online Centre Network and HMCTS are now offering free from filling support for a range of HM Courts and Tribunals online services. These include but are not limited to: Making a claim for money or defending a[...]

Information drop-in service – Citizens Advice North & West Kent.

10:00 am

Information drop-in service – Citizens Advice North & West Kent.

@ Old Fire Station Community Cafe

Nov 26 @ 10:00 am – 12:00 pm

2nd Swanscombe Brownies

5:30 pm

2nd Swanscombe Brownies

@ Church Road Hall

Nov 26 @ 5:30 pm – 7:00 pm

Town Councils Manga Coding Minecraft Club.

5:30 pm

Town Councils Manga Coding Minecraft Club.

@ CAS Community Solutions, The Old Fire Station

Nov 26 @ 5:30 pm – 8:30 pm

#takingprideinourtown

Dragon Spirit Martial Arts – Kids Karate Club.

5:45 pm

Dragon Spirit Martial Arts – Kids Karate Club.

@ Heritage Community Hall

Nov 26 @ 5:45 pm

English My Way – CAS Training

10:00 am

English My Way – CAS Training

@ CAS Training

Nov 27 @ 10:00 am – 2:00 pm

SAfE @ St Mary Greenhithe

10:30 am

SAfE @ St Mary Greenhithe

@ St Mary

Nov 27 @ 10:30 am – 12:30 pm

For more information please call 07716 507 299.

Smart Advice for Everyone – Wednesdays @ The Old Fire Station Community Cafe.

10:30 am

Smart Advice for Everyone – Wednesdays @ The Old Fire Station Community Cafe.

@ Old Fire Station Comuunity Cafe

Nov 27 @ 10:30 am – 12:30 pm

Please call 07716 – 507299 for more information reegarding the SAfE service.

Swanscombe Senior Lunch Club

10:45 am

Swanscombe Senior Lunch Club

@ St Peter & St Paul Church Hall

Nov 27 @ 10:45 am – 2:15 pm

Planning, Major Developments, Transportation & the Environment Committee

7:00 pm

Planning, Major Developments, Transportation & the Environment Committee

@ Swanscombe and Greenhithe Town Council Offices

Nov 27 @ 7:00 pm

Agenda details can be viewed by clicking here

CAS – Assisted Digital

9:30 am

CAS – Assisted Digital

@ The Old Fire Station

Nov 28 @ 9:30 am – 4:30 pm

CAS partnership with Online Centre Network and HMCTS are now offering free from filling support for a range of HM Courts and Tribunals online services. These include but are not limited to: Making a claim for money or defending a[...]

CAS – Swanscombe Job Club and Digital Skills Support

9:30 am

CAS – Swanscombe Job Club and Digital Skills Support

@ CAS Training - The Old Fire Station

Nov 28 @ 9:30 am – 2:30 pm

Swanscombe and Greenhithe Youth Club

6:30 pm

Swanscombe and Greenhithe Youth Club

@ Heritage Community Hall

Nov 28 @ 6:30 pm – 8:30 pm

#takingprideinourtown

Swanscombe Senior Lunch Club

10:45 am

Swanscombe Senior Lunch Club

@ St Peter and St Paul's Church Centre

Nov 29 @ 10:45 am – 2:15 pm

Information drop-in service – Citizens Advice North & West Kent.

12:00 pm

Information drop-in service – Citizens Advice North & West Kent.

@ Old Fire Station Community Cafe

Nov 29 @ 12:00 pm – 2:00 pm

Cake and Computer Club

10:00 am

Cake and Computer Club

@ Church Road Community Hall

Nov 30 @ 10:00 am

Please give Diane a call on 07977 930772 for full details of this fantastic, friendly gathering for the more mature residents.

Christmas Parade & Celebration – 30 November 2019

3:00 pm

Christmas Parade & Celebration – 30 November 2019

@ High Street

Nov 30 @ 3:00 pm
Nov
13
Wed
English My Way – CAS Training

@ CAS Training
Nov 13 @ 10:00 am – 2:00 pm
SAfE @ St Mary Greenhithe.

@ St Mary
Nov 13 @ 10:30 am – 12:30 pm
Please call 07716 507 299 for more information.
Smart Advice for Everyone – Wednesdays @ The Old Fire Station Community Cafe.

@ Old Fire Station Comuunity Cafe
Nov 13 @ 10:30 am – 12:30 pm
Please call 07716 – 507299 for more information reegarding the SAfE service.
Thank you to the Friends of Manor, Manor Community Primary School and particularly the students, for inviting the T… t.co/7Tv0Ah2ny4
"We will remember them."
Show

Media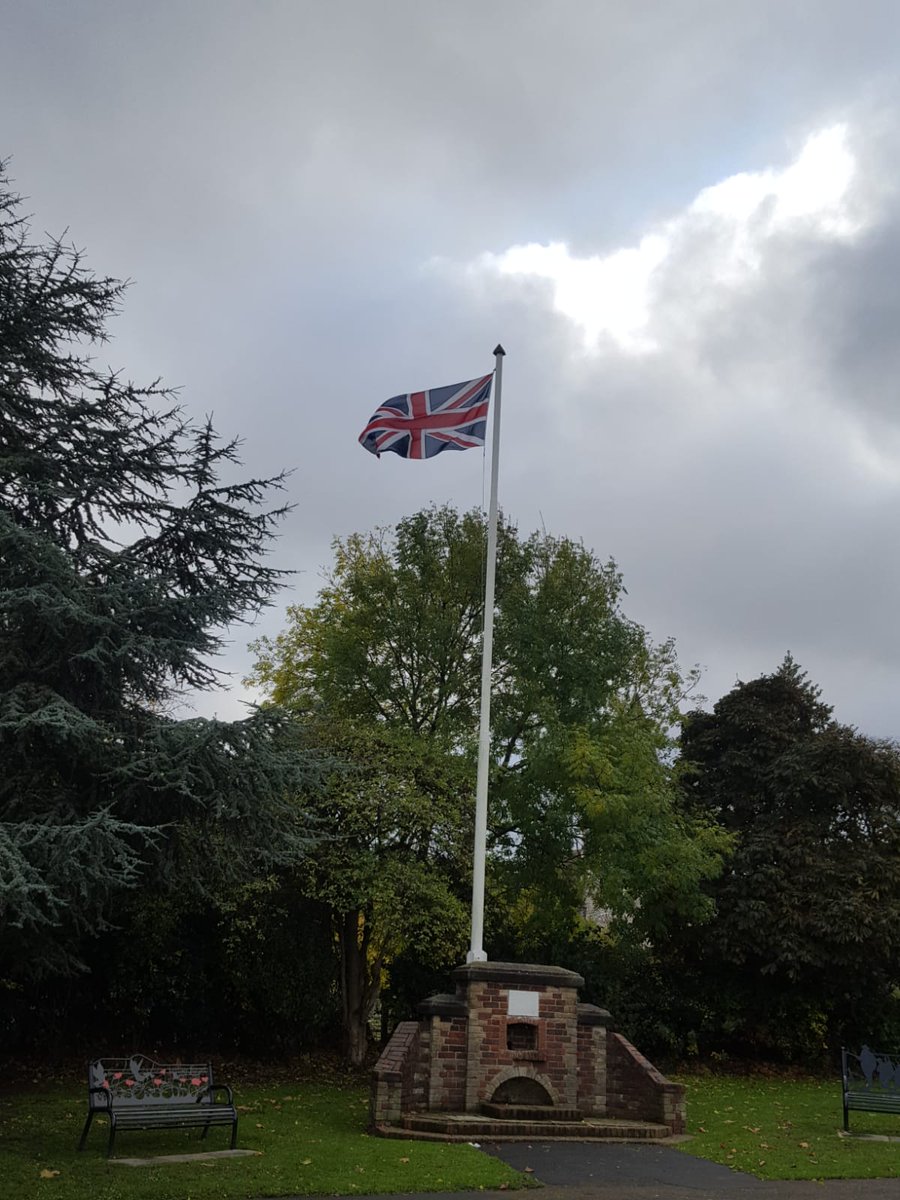 Gritting Alert: Friday 8th November 2019: @GrittingKent will be treating primary routes across Kent this evening to… t.co/6Y1lkQU0Af
Retweeted by S&G Town Council